Leave No Trace Trainer Course
Lost Creek Reserve. Troy, Ohio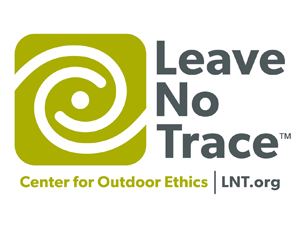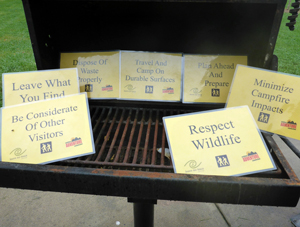 A program offered by Miami County Parks and Outdoor Adventure Connection
Leave No Trace Trainer Course
March 10 - 11, 2018
Lost Creek Reserve. Troy, Ohio
Meets at 10:00am.
Fee: $85 - Includes Saturday supper.
Minimum six participants needed.

Limit 12 participants. Registration Has Closed.
Description:
This two-day, 16-hour course assists course participants in learning more about the seven principles of Leave No Trace and ways for disseminating these low impact strategies. Leave No Trace promotes and inspires responsible outdoor recreation while minimizing human impact to the backcountry. At Outdoor Adventure Connection, we believe in the value of Leave No Trace for outdoor enthusiasts as a set of ethics, not a set of rules.
This course is a Trainer workshop. Successful graduates of this course gain valuable skills that will enable them to teach Leave No Trace techniques and ethics to their clients, friends and family. One requirement for successful completion is to design and present a short (15-20 minute) lesson and a practice activity on one of the Leave No Trace principles.
A park naturalist from Miami County Parks will join us for this trip! Learn the names of plants and animals while we hike.

Who Should Take This Workshop?
Backcountry guides, hiking club trip leaders, paddling trip leaders, private expedition groups, youth group leaders, college/university outdoor education programs, park employees, forest rangers and wilderness therapeutic program leaders.
Prerequisites:
None.
The Seven Principles of Leave No Trace
Plan Ahead and Prepare
Travel and Camp on Durable Surfaces
Dispose of Waste Properly
Leave What You Find
Minimize Campfire Impacts
Respect Wildlife
Be Considerate of Other Visitors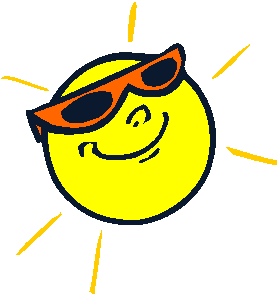 About Lost Creek Reserve:
Lost Creek, managed by the Miami County Park District, is the largest park with 457 acres of landscape.  It has miles of trail that takes you past farm fields, through wooded areas and along Lost Creek making this Reserve a great place for hiking, cross country skiing and viewing wildlife.
Lost Creek Reserve Web Site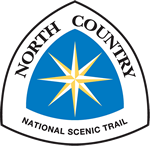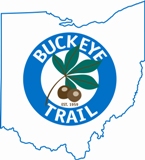 The Plan:
Saturday we will hike ~3 miles on portions of the Buckeye Trail and North Country National Scenic Trail at a leisurely pace over flat terrain to the location where we will spend the night. Some short road-walking is required. Along the way, we will conduct courses in the field which teach various Leave No Trace principles. On Sunday morning, we will hike ~3 miles back to our cars arriving around noon.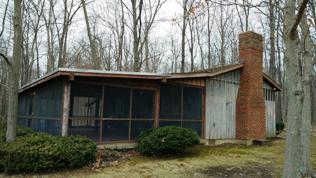 Camping:
Workshop participants should come prepared to camp out. Our home base for the night is a rustic, one-room cabin with a wood burning fireplace located on park property. Participants can tent nearby or sleep on the floor of the cabin. The cabin has an indoor toilet. Drinking water is provided.
What Is Included?
Your registration fee includes professional instruction, all course material, a one-year membership to Leave No Trace, camping, parking and permit fees, Saturday supper and dessert around the campfire. Supper will consist of sampling various backpacking food entrees. This is a great chance to check out different backpacking food choices and decide which you like best!
Not included:
Gear, meals, (except for Saturday supper), snacks and transportation.
Required Equipment:
Backpack
Tent
Sleeping Bag & Pad
Headlamp or Flashlight
Sitting Pad. Foam or Inflatable
Warm Clothes (warm hat, gloves & long underwear)
Rain Gear
Food: Saturday Lunch, Sunday Breakfast.
Personal medications: Aspirin, Ibuprofen, Antacids, Pepto-Bismol, Prescriptions (as needed).
A pair of trekking poles, hiking stick or staff is highly recommended!
Don't Have Backpacking Gear? Rent It For A Low Cost!
Rental Gear:
For only $35 you can rent a backpack, tent, sleeping bag and sleeping pad for the night. We have both two-person and one-person tents. People renting a two-person tent will be paired with someone who is renting gear also. Let us know your preference for a two-person or one-person tent and if you already have a tent mate selected. The gear will be distributed at start of the hike for you to carry. The rental gear is first come-first served and must be paid for in advance. Rental gear quantities are limited.
Choose the rental gear option from the PayPal drop down box below.
Your Leave No Trace Master Educators: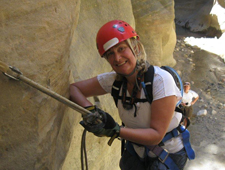 Tama Cassidy.
Tama is a naturalist for the Miami County Park District. She loves to hike, backpack and be out in nature. She is a Leave No Trace Master Educator. In her spare time Tama can be found underground exploring wild caves. In 2003 she and her husband were invited to a weeklong underground expedition in Lechuguilla Cave, New Mexico. In 2004 she rappelled Golindrinas Cave, a 1,200 foot pit in Mexico with her daughter and husband. In 2014 Tama spent a week canyoneering in Zion National Park.
Andy "Captain Blue" Niekamp.
Andy Niekamp is the Chief Adventure Officer for Outdoor Adventure Connection, which specializes in backcountry adventures. Andy has backpacked over 14,000 miles including four end to end hikes of the Appalachian Trail and thru hikes of the Buckeye Trail, Ohio To Erie Trail, Sheltowee Trace, Long Trail, Ozark Highlands Trail, Colorado Trail, Superior Hiking Trail, John Muir Trail and the Bartram Trail. Andy is founder and leader of the Dayton Hikers group, the largest outdoor recreation group in Dayton, Ohio, and a Leave No Trace Master Educator. Andy Niekamp grew up and lives in Dayton and has a passion for long distance hiking which he shares with others. Andy brings his wealth of backpacking experience and his passion for hiking to this program. He has two rules for his backpacking trips. Number 1: Be safe. Number 2: Have fun!
Here Is What They Say About Our Level 1 Workshops:
I learned so much in such a short time and met so many nice people.
–
Michele D.
Given the challenging weather conditions, the trip was a fabulous success. I participated with a friend to encourage her to learn more about backpacking and build some confidence.
–
Lana P.
The entire weekend and sessions were quite enjoyable and Very informative. I especially liked the bear nagging session, and how to pack your backpack. If you're looking for a great way to gain valuable backpacking tips information with memorable and safe backpacking, the Outdoor Adventure Connection is for you.
–
Karen M.
I absolutely enjoyed the trip and the workshops. I'm hooked and wanting to learn more about back country backpacking and go on more trips.
–
Paula H.
Everything was so organized and fun and laid back. Can't remember when I have been so pleased with a group outing. Andy and Yvonne were so helpful. They constantly showed care and concern for every hiker. It will definitely be a cherished memory.
–
Terry B.
I liked the individual instruction/attention received regarding tent set-up and backpack fitting. I felt the guides were truly devoted to sharing their joy & knowledge of backpacking to all.
–
Pat S.
I was pretty impressed. Wouldn't change anything, really.
–
Tim S.
OUTSTANDING trip and experience! I didn't know a thing about backpacking before this trip and by the time we got back to our cars on the last day, I no longer felt like a novice! I feel very comfortable going backpacking again without my wonderful guides now and actually am planning on going on a solo trip soon.
–
Ashley O.
This was an excellent trip all the way around. I am very thankful I went on this trip. I learned so much and had a great adventure doing it.
–
Lauren D.
This was a great workshop.
–
Eira. T.
---
Cancellation Policy:
Your workshop fee is fully refundable if you cancel 21 days in advance or if this event is cancelled or rescheduled.
Important:
All participants must complete an adventure application and sign a liability waiver.
Adventure Application PDF with fill-able form fields
or
Adventure Application PDF to download/print.
Application must be returned for your registration to be confirmed. Note: If you've attended one of our trips in the last 12 months we have an application on file for you.
Notes:
Minimum age is 14. Adult family member must accompany minor children. Inquire about children younger than 14. No pets permitted. All of our trips are non-smoking. A recommended gear list, meeting location and trip details will be sent via email to registered participants.
The program covers the ethics behind Leave No Trace principles and why we all should try our best to be good stewards of our environment. Captain Blue's leadership and interpersonal skills were second to none. He is the consummate professional but keeps the atmosphere relaxed, fun and flexible. Thank you for exceeding my expectations. – Dirk W.